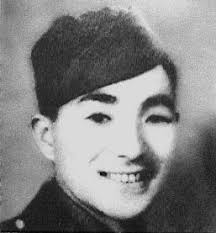 George Katsuya Sawada was born in Hilo, Hawaii on February 21, 1915
in Hawaii to Frank Shinsaku Sawada and Kabu (Watanabe) Sawada, both originally from Niigata, Japan. He was the eldest of three children followed by Fred Hiroshi and Catherine. He went to Japan in May 1918 and returned to the United States in 1925, when his family settled in Seattle, Washington. George was both an exceptional student and an outstanding swimmer. His mother unfortunately died of tuberculosis when he was thirteen, leaving him to help raise his siblings.
After graduating from Franklin High School in Seattle, Washington, George went to the University of Washington – Seattle, where he was a member of the Pi Mu Chi Premedical Honor Society. He graduated in June 1941 and entered the medical school there, but his studies were unfortunately cut short when his family was forcibly relocated to Puyallup Assembly Center in Washington. They were again relocated to Minidoka Relocation Center, and George volunteered at the Camp Hospital.
When the Army began accepting Japanese-American volunteers in February 1943, George enlisted and was assigned to the 100th Battalion's Medical Detachment. Before leaving, he married Yuriko Takahashi. He served in the Rome to Arno Campaign as a medic. On July 5, 1944, he was killed by sniper.
During his service, he was awarded the Purple Heart, Victory Medal, American Theatre Service Medal, and European-African-Middle
Eastern Theatre Service Medal. George is buried at the Evergreen-Washelli Cemetery in Seattle.