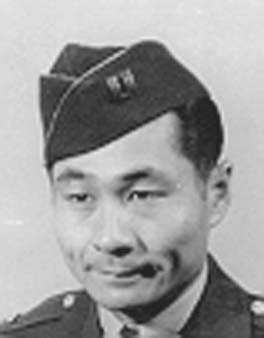 Iwao "Yoko" Yokooji was born November 17, 1921 in Honohina, Hawaii to Thomas Tamotsu and Akino (Yasukochi) Tamotsu. He graduated from McKinley High School in 1939 and worked at the Dole Cannery, then as a carpenter for the Department of Defense. He enlisted in the U.S. Army on March 25, 1943, as soon as the Army began accepting Japanese-American volunteers again. He was sent to Camp Shelby and initially assigned to Company B of the 442nd RCT, where he became a rifle instructor due to his excellent marksmanship skills. While at Camp Shelby, his unit visited the Rohwer Internment Camp, where he met his future wife, Yoneko.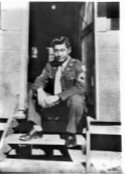 Iwao was later sent to the Military Intelligence Service Language School at Fort Snelling, MN based on what he referred to as his "meager knowledge of the Japanese language." He would serve as an interpreter initially, but after the war was assigned to Yamagata Prefecture, Japan, where he was a Civil Affairs Officer. He found this work to be particularly rewarding as it helped him build friendship between the Japanese and U.S. Military. He would later attend the U.S. Army Command & General Staff College in 1965, reaching the rank of Colonel before he retired. He not only served in WWII, but also the Korean War and the Vietnam War.
As a civilian, he was the campaign manager for Mayor Frank Fasi for 20 years and was a member of his cabinet as well. He also worked as a real estate broker and a flower nursery owner. He was involved in the 442nd Veterans Club and the MIS Veterans club, serving as President from 1999-2000.
He died peacefully at home November 22, 2017 and is buried at the National Memorial Cemetery of the Pacific (Punchbowl).