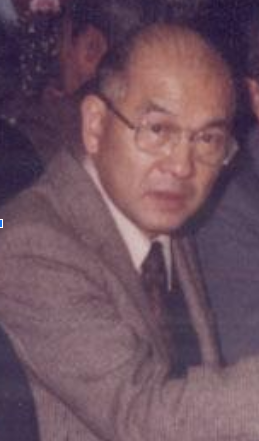 Masayoshi Uchimura, known as Mas, served in Medical Company, 442nd RCT, as a combat medic. He was born July 2, 1915, in Seattle, Washington, one of seven children of Keizo and Rui (Noguchi) Uchimura. His parents had come from Saitama, just north of Tokyo.
His widowed mother and siblings were interned at Minidoka WRA Internment Camp, also known as Hunt. It was located in Jerome, Idaho.
Mas signed his WWII Draft Registration card in Seattle on October 16, 1940. He was 5'7-1/2", 132 lbs. At the time, he was a retail salesman for a vegetable market. He enlisted in the U.S. Army on January 19, 1942. He would have trained at Camp Shelby, Mississippi, and was in combat in Italy and possibly France. During the war, he was captured by the Germans and imprisoned. The date and place are unknown at this time.
At some point after V-E Day on May 8, 1945, Uchiyama was liberated from a German prison along with other American prisoners of war. At that time his mother was a widow living in Chicago, Illinois. He was discharged from the U.S. Army on December 30, 1945. He was awarded the Combat Medical Badge.
In 1957 he married Margaret Haru Ishikawa in Ventura, California. Uchimura was a Doctor of Podiatric Medicine (DPM) in Seattle for over 40 years and known affectionately by his patients as Dr. Mars. Mars was a boyhood nickname when he was in the Boy Scouts.
Uchimura was active in the Nisei Veterans Committee (NVC) Foundation in Seattle after the war. His name appears on their Japanese American Memorial Wall in Column 17, Row 29, and his memorial brick number is 759. He donated also to the Go For Broke National Education Center (GFBNEC) memorial in Los Angeles, where his name is on Panel 10A, Row 9.
Years after the war there was a newspaper interview with a veteran who recounted how he was saved by Uchiyama while they were prisoners of the Germans. He was extremely emaciated and sick. Mars did everything in his power, including magically acquiring sulfa tablets, to nurse him back to health – just enough to keep him alive until they were freed after V-E Day.
Masayoshi Uchiyama died March 19, 2003. His wife Margaret died in 2017. They had no children but were survived by brothers, sisters, and many nieces and nephews.