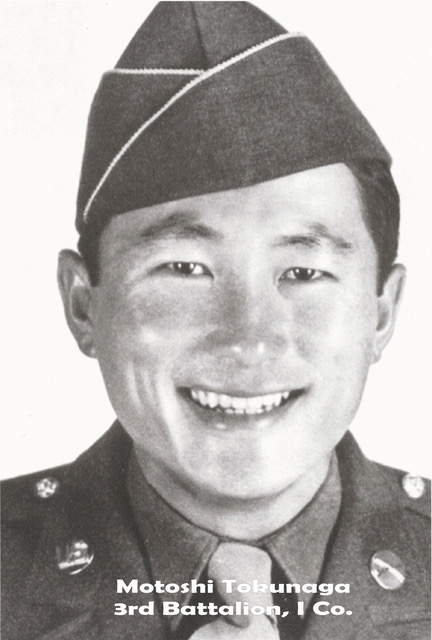 Motoshi James Tokunaga was born on January 25, 1922 to Toshio and Matsuno Tokunaga of Kahului, Maui. He attended St. Anthony School from the fourth to the tenth grade, then transferred to Maui High School in Hamakuapoko.
On August 17, 1944, he enlisted in the Army and was sent to Camp Fanning, Texas for basic training. After that, he was sent to Europe, joining the 442nd's Company I for the North Apennines and Rhineland Campaigns. He was awarded the Good Conduct Medal, WWII Victory Medal, and the EAMA Service Medal. In his later years, he also received the Congressional Gold Medal. He was honorably discharged on November 19, 1946 at the rank of Corporal.
Following the war, Motoshi retuned to Maui and worked as a carpenter, initially for private companies, then for the County of Maui beginning in 1964. He later became a foreman, then a building inspector, and eventually retired in 1985 as building and grounds superintendent for Maui County.
He was active in the Maui 442nd Veterans Club and the Maui AJA Veterans Inc. He was married to Edna Sato, and they had three children and several grandchildren and great-grandchildren.