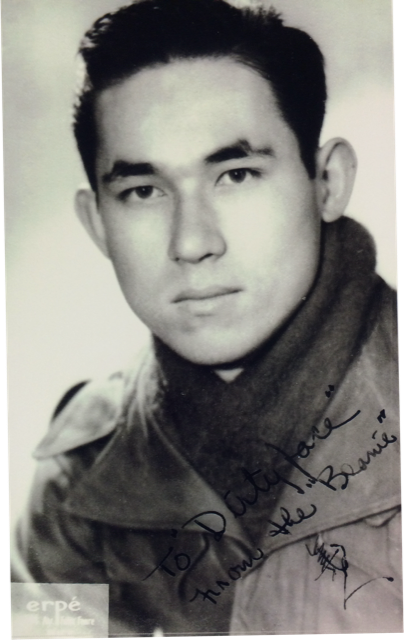 Bill Thompson was born in Hilo, Hawaii in 1924. His mother's family was from Hiroshima, Japan and his father was from Scotland. They met working for the railroad. On the morning of December 7, 1941, Bill was working at a service station when he saw cars rushing along the highway. He soon learned that Pearl Harbor had been attacked, and he was instructed to close the station for the day.
When Army began accepting Japanese-Americans for service, he volunteered along with his friends out of a desire to serve his country. He was sent to Camp Shelby for training, then assigned to the 442nd's Second Battalion Headquarters Company, Anti-Tank platoon. Following training, he served in Italy and France, reaching the rank of Tech Sergeant.
After the war, he attended the University of Hawaii and later worked in municipal government. He has also served as President of the 442nd Veterans Club.