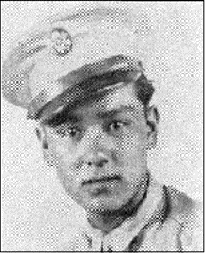 Carl Goro Matsuda
Private First Class
442nd Regimental Combat Team
3rd Battalion, I Company
Carl Goro Matsuda was born on March 11, 1924, in Honaunau, South Kona District, Hawaii island, Territory of Hawaii. He was one of six sons and two daughters of Dennojo and Haru (Matsumoto) Matsuda. His siblings were: brothers Tadashi, Shigeto, Saburo, Shiro, and Yasushi; sisters Matsue and Chizue. Dennojo emigrated from Japan on the S.S. Korea and arrived on May 21, 1906. He was a coffee farmer. Haru was from Hiroshima Prefecture and arrived on September 23, 1911.
Carl was educated at Honaunau School, and Konawaena Elementary and High Schools. He registered for the draft on June 30, 1942, at Local Board No. 5 at the American Factors Building in Kailua. He listed Kiichi Ichimura of Honaunau as his point of contact. At the time he was a student at Konawaena High School, was 5'5" tall, and weighed 132 pounds. After graduating from high school, he was a laborer in the Civilian Conservation Corps and helped with the family coffee farm.
Carl Goro Matsuda enlisted in the U.S. Army at Hilo on March 27, 1943. The group of 146 Big Island volunteers answered roll call at the Hilo Armory; then marched to Kalakaua Park where Colonel Foster G. Hetzel, Commanding Officer of the Hawaii Service Command, administered the oath. This was the second enlistment of Big Island men to be accepted. Carl was sent to Boom Town, the "tent city" at Schofield Barracks on Oahu, with the other recruits.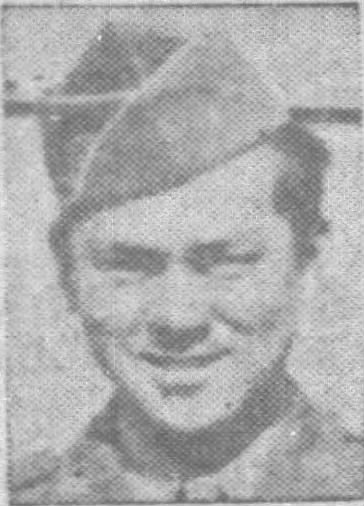 On April 4, the new soldiers left on the S.S. Lurline for San Francisco enroute to Camp Shelby, Mississippi. Following basic training, he was assigned to 3rd Battalion, I Company. After months of additional training, the 442nd left Camp Shelby for Camp Patrick Henry, Virginia, on April 22, 1944. They shipped out to the Mediterranean Theater of Operations in a large convoy of troop ships on May 2 and arrived in Naples, Italy, on May 28. Carl participated in the Rome-Arno Campaign, entering combat on June 26 near Suvereto, north of Rome.
On July 18, 1944, the battle to take Livorno from the Germans was successful. The 2nd and 3rd Battalions continued to pursue the enemy's disorganized rear guard. Colle Salvetti, situated on the last high ground before the Arno River, was seized the next day – July 19. Private First Class Carl Goro Matsuda was killed by an artillery round during this engagement.
Pfc. Matsuda was buried in the U.S. Military Cemetery at Follonica, Italy, Section K, Row 108, No. 1292. His family held a memorial service for him on August 18, a month after his death, in their home in Honaunau.
For his military service, Private First Class Carl Goro Matsuda was awarded the Bronze Star Medal, Purple Heart Medal, Good Conduct Medal, American Campaign Medal, European-African-Middle Eastern Campaign Medal with one bronze star, World War II Victory Medal, and Combat Infantryman Badge. He was awarded the Congressional Gold Medal on October 5, 2010, along with the other veterans of the 100th/44nd Regimental Combat Team. This is the highest Congressional Civilian Medal.
In 1948, many war dead were returned home from military cemeteries in Europe, if the family so wished. Consequently, Pfc. Matsuda arrived in Honolulu on December 24, 1948, on the USAT Sinnett at Dock M-3 at Pearl Harbor with 121 other of Hawaii's war dead. Over 700 family and friends were waiting on the pier where the 265th Army Band played Aloha Oe as the ship docked at 8:30 a.m. They were eulogized in a shipside service by the Secretary of Hawaii, Oren E. Long, who said, "We are proud to have had such sons. These men stood the test of action and added a new chapter of American heroism to our history." The caskets and urns were taken to the Army mausoleum at Schofield Barracks awaiting burial arrangements.
Left:  Carl Matsuda at Camp Shelby
Matsuda and four other Hawaii island soldiers arrived in Hilo on March 3, 1949, on the steamer Humuula. The urn containing Pfc. Matsuda's ashes was taken to his home in Honaunau. Afterwards, the family returned it to Honolulu for burial at the National Memorial Cemetery of the Pacific. He was interred there on September 7, 1949, in Section D, Site 208.
His parents published a Card of Thanks in the newspaper to their friends and relatives for the floral offerings and expressions of sympathy extended to them during the recent memorial and burial services. Included were: Keei Bukkyo Fujinkai, Keei Community Association, Honaunau Community Association, American Legion Kona Post No. 20, Class of 1942 of Konawaena High School, Kona Veterans Club, AJA Veterans Council, Kona Hongwanji Kyodan, Kona Shinwa Kai, Hawaii Honpa Hongwanji Kyodan, Kona YBA, Kona Hongwanji Choir, American Legion Hilo Post No. 3, and American Legion Auxiliary.
Researched and written by the Sons & Daughters of the 442nd Regimental Combat Team in 2021.