S&D Volunteer project with Hamilton Library at the University of Hawai'i at Manoa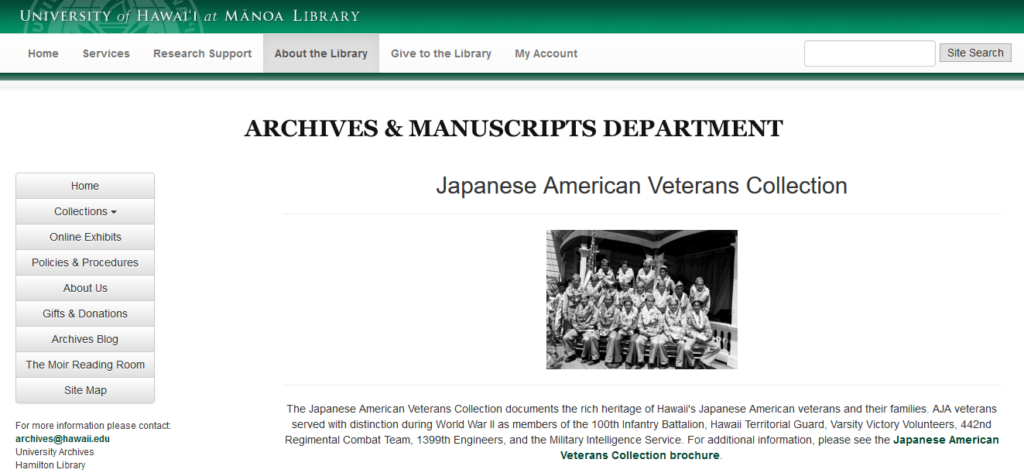 The S&D has initiated a volunteer project with Hamilton Library at the University of Hawai'I at Manoa to digitize archival material that was previously given to the Library by the 442nd Veterans Club.  Much of the material is only accessible currently by visiting the Manuscripts and Archives Department in person.  S&D members have volunteered to digitize the material, which will allow Hamilton Library to provide the information online to provide access to many more who may be interested in the 442nd RCT.
The volunteers are to receive training beginning in late July and the hope is to start the project in August with the goal of completing much or all of the digitization by some time next year.  The material that will be digitized includes copies of National Archives documents related to the activities of the 442nd RCT, 100th Infantry Battalion, MIS, 1399th Engineers and other Japanese Americans serving in World War II; and a set of material collected by the 442nd Veterans Club such as a copies of the memoirs of Chaplain Masao Yamada (3rd Battalion) and of the memoirs of members of Love Company.
Hamilton Library has these materials in the Japanese American Veterans Collection.  By digitizing the material, the goal of the S&D and Hamilton Library is to increase access to these important resources.
At this time (July 2017) we have had good response from our S&D members and are not actively recruiting volunteers.