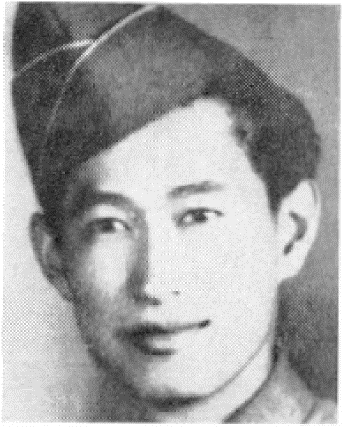 Richard Motoji Sakai
Private First Class
100th Infantry Battalion (Separate)
E Company
Richard Motoji Sakai was born on January 28, 1922, in Aiea, Oahu, Territory of Hawaii. He was the son of Motoichi and Masako (Miyoshi) Sakai. His siblings were: brothers William Koichi, Robert Yasuzo, Frank Fusao, and Shoji; and sister Natsuko Carol. His parents emigrated in 1889 from Japan. Motoichi worked for a sugar mill. By 1924, he worked as a yardman at the Japanese Hospital on Kuakini Street in Honolulu. By 1930, Masa was a widow and she and her children were living on Custer Lane in Honolulu with eldest son Koichi, who was a waiter at a hotel. By 1940, they were living on Elm Street with son Yasuzo, who did odd jobs at an automobile garage.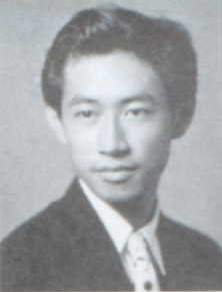 Richard was educated in Honolulu at Kaahumanu School and Washington Intermediate School, and graduated from McKinley High School in 1940. During his senior year, he was Home Room Vice Chairman and English Chairman, and a member of the Tennis Club and Hui Hoku.
Right: Senior class photo
Richard registered for the draft on June 30, 1942, at Local Board No. 5, at Royal School on Punchbowl Street in Honolulu. He was employed as a clerk in the business office of the University of Hawaii (UH), Territorial Civil Service. His point of contact was his sister, Mrs. Natsuko Carol Kondo. They lived 1418-B Punchbowl Street. He was 5'8¼" tall and weighed 123 pounds.
Sakai enlisted in the U.S. Army in Honolulu on March 25, 1943. His civilian occupation was listed as "General industry clerk," and he was still working as a clerk at UH. He was sent to the "tent city" known as Boom Town at Schofield Barracks with the other volunteers. They were given a farewell aloha ceremony by the community on March 28 at Iolani Palace. On April 4, the new soldiers left on the S.S. Lurline for San Francisco enroute to Camp Shelby, Mississippi. After basic training, he was assigned to the 3rd Battalion, K Company.
In the early months of 1944, Richard was among the replacements shipped out to Europe in two separate waves for the 100th Infantry Battalion (Separate), which had suffered heavy casualties and was below fighting strength. Richard arrived in one of these groups and was assigned to E Company. On March 26, the 100th was deployed at the Anzio Beachhead. Stiff German resistance had resulted in a stalemate that lasted weeks. The breakout from Anzio began on May 23. After initially being held in reserve, the replenished 100th engaged in heavy fighting for the drive to liberate Rome.
The 100th was among the units assigned to the battle for Lanuvio, about 20 miles north of Anzio. The mission was to take Hill 435 from the enemy. Lanuvio was the last German stronghold south of Rome. Earlier attempts by two battalions to break through had failed. The 100th accomplished their task on June 3, but Pfc. Sakai was killed in the battle, on June 2.
Pfc. Sakai was interred in the Allied Military Cemetery, in Naples, Italy. On July 3, 1944, his death was reported in the Honolulu Star-Bulletin according to word received by his mother from the War Department. His memorial service was held on July 9 at the South King Street Methodist Church, 950 Punahou Street at 3:30 p.m., with the Reverend Phillip A. Solbjor officiating and the Reverend Yasaburo Sakai translating into Japanese.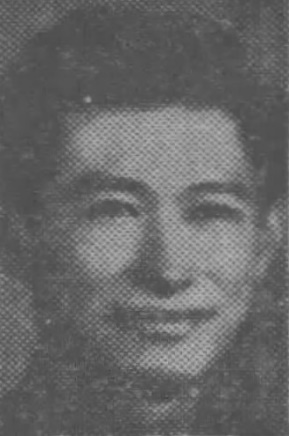 On July 11, his family printed in the Honolulu Star-Bulletin a Card of Thanks to the relatives and friends for the kindness shown and the money and beautiful floral offerings received during their recent bereavement.
For his military service, Private First Class Richard Motoji Sakai was awarded the Bronze Star Medal, Purple Heart Medal, Good Conduct Medal, American Campaign Medal, European-African-Middle Eastern Campaign Medal with one bronze star, World War II Victory Medal, and Combat Infantryman Badge. He was awarded the Congressional Gold Medal on October 5, 2010, along with the other veterans of the 100th/442nd Regimental Combat Team. This is the highest Congressional Civilian Medal.
In 1948, the Army began the process of closing the smaller military cemeteries in Italy and offering the family the choice of reburial at the large U.S. Military Cemetery in Florence or returning home. Pfc. Sakai's family chose to have his remains returned.
He arrived on December 24, 1948, on the USAT Sinnett to Dock M-3 at Pearl Harbor with 121 other of Hawaii's war dead. Over 700 family and friends were waiting on the pier where the 265th Army Band played Aloha Oe as the ship docked at 8:30 a.m. They were eulogized in a shipside service by the Secretary of Hawaii, Oren E. Long, who said, "We are proud to have had such sons. These men stood the test of action and added a new chapter of American heroism to our history." The caskets were taken to the Army mausoleum at Schofield Barracks awaiting burial arrangements.
On July 26, 1949, Richard was reinterred at 3:00 p.m. in the National Memorial Cemetery of the Pacific (Punchbowl), Section D, Site 435 in Honolulu. He was one of 20 war dead to be interred that day.
Researched and written by the Sons & Daughters of the 442nd Regimental Combat Team in 2021.