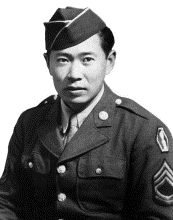 Ted Takayuki Tanouye
Technical Sergeant
442nd Regimental Combat Team
3rd Battalion, K Company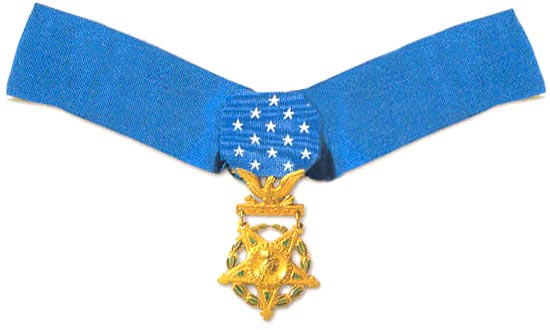 Ted Takayuki Tanouye was born on November 15, 1919, in Torrance, California. He was one of six children born to Nikuma and Momoye (Uemura) Tanouye. His siblings were: brothers Isao, Yukiwo, Harumi, and Kiyoyuki Bill, and sister Sumiye Sue. Nikuma emigrated from Kumamoto Prefecture, Japan, in 1902. He was self-employed as a truck farmer in the Gardena area of Los Angeles County, California. He was also an instructor in the Japanese martial art of kendo. Momoye emigrated from Kumamoto Prefecture, arriving on March 23, 1918, at Los Angeles on the Persia Maru.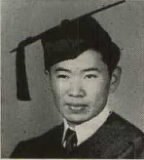 Right: Ted's senior class photo, Torrance High School, 1938
Ted, known as Tak, attended Torrance Elementary School and graduated from Torrance High School. He was an "All-American" teen – a standout in both academics and athletics during his high school years. He lettered in both baseball and football, was a member of the school's Honor Society, served as sophomore class president, and was an active participant in several campus clubs. Tak and his brothers were students at the Shuboyo Kendo Club in Redondo Beach.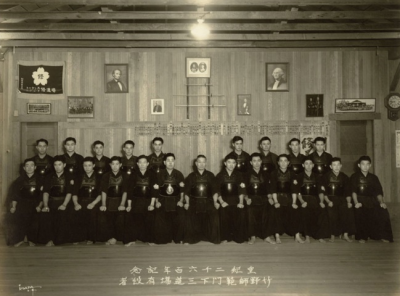 Above: front row, second from left – Ted at Shuboyo Kendo Club
Before entering the service, Tak began working in the produce department at Ideal Ranch Family Market when it opened at 2067 Torrance Boulevard in September 1939. There he met Ray Takayama, who took Tanouye with him to start his own store just west of Ideal, at 2113 Torrance Boulevard, in March 1941.
Ted Tanouye registered for the draft on July 1, 1941, Local Board No. 280 in Torrance. His home address was at the corner of Hawthorne and Wilmington Road in Lomita. His point of contact and employer was Ray Takayama. Tak was 5'6" tall, and weighed 165 pounds. He gave his name as "Takayuki Ted Tanouye."
On February 19, 1942, President Franklin D. Roosevelt issued Executive Order 9066, which called for the incarceration of all Japanese Americans on the West Coast in internment camps. The next day, February 20, Tak enlisted and was inducted into the U.S. Army at Fort MacArthur in San Pedro. His civilian occupation was listed as "Semi-skilled chauffeurs and drivers." Enlisting along with him was his best friend, Akira Shimatsu.
The following day, February 21, the FBI raided the Tanouye's house in Torrance, arresting father Nikuma as "a person of suspicious nature." He spent two months under arrest at the Tuna Canyon Detention Station in the Sunland-Tujunga area northwest of Glendale.
Above: front row l to r – Nikuma (father), Harumi, Yukiwo, Kiyoyuki Bill; back row l to r – Isao, Momoye (mother), Sumiye, and Tak at Jerome War Relocation Center in 1943
In the meantime, the rest of the family was sent to the Santa Anita Assembly Center located at the Santa Anita Racetrack in Arcadia. Nikuma joined them there in April, after he was released from arrest. Ted's parents and siblings were incarcerated in the Jerome War Relocation Center near Jerome, Arkansas, on October 19, 1942. After the Jerome camp was closed on June 30, 1944, the Tanouye family was transferred to the Rohwer War Relocation Center near Rohwer, Arkansas. They were released on October 4, 1945.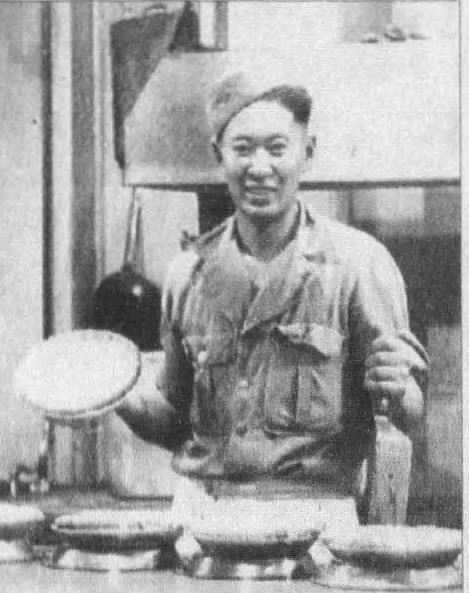 Ted went through training and then served as a cook at Camp Robinson, Arkansas. He was transferred to Fort Warren, Wyoming, and finally, to Camp Shelby, Mississippi. He was assigned to the 442nd Regimental Combat Team, 3rd Battalion, K Company, and became an infantryman. His buddy Akira Shimatsu was also there, assigned to 3rd Battalion, Headquarters Company.
Left: Tanouye as an Army cook
After a year of basic and specialized training and military exercises, the 442nd left by train for Camp Patrick Henry, Virginia, on April 22, 1944. On May 2, they left from nearby Hampton Roads in a convoy of over 100 ships, and arrived at Naples, Italy, on May 28. The battalion spent a week at a staging area in Bagnoli, near Naples, before leaving on LSTs for Anzio on June 6, where they marched five miles to a bivouac area. From Anzio, the 442nd went to a large bivouac area near Civitavecchia, north of Rome, where they went through additional training and final preparations for going to the front lines. The 442nd entered combat on June 26 near Suvereto in the Rome-Arno Campaign.
For the first three weeks of July, the 442nd was constantly attacking German forces, leading to 1,100 enemy killed and 331 captured. On July 2, as the 442nd had crossed the Cecina River, they engaged in a hard-fought battle to take Hill 140 – the main line of enemy resistance. A single German battalion held the hill and, along with the help of artillery, had completely wiped out a machine-gun squad of L Company and G Company of 2nd Battalion except for its commander. A constant artillery barrage was launched against the 2nd and 3rd Battalions as they dug in at the hill's base. The 442nd gained very little ground in the coming days, only improving their position slightly. The Combat Team's 232nd Engineers aided by defusing landmines that lay in the 442nd's path. The entire 34th Division front encountered heavy resistance as the Germans held on more doggedly than at any time since the breakthroughs at Cassino and Anzio. Hill 140 was dubbed "Little Cassino," as the resistance by the Germans was so fierce. The medics were overrun with all the casualties. The 2nd Battalion moved to the eastern front of Hill 140 and 3rd Battalion moved to the western front, both converging on the German flanks. On July 7, the last German resistance was overcome, and the hill came under the 34th Division's control.
Ted was wounded on July 7 during the last day of battle to take Hill 140. His friend Staff Sergeant Akira Shimatsu was killed in action nine days later, on July 16, 1944, while serving as a litter bearer, rescuing wounded men from the battlefield.
Technical Sergeant Ted Takayuki Tanouye's heroic actions at Hill 140 earned him the Distinguished Service Cross. This was later upgraded to the Medal of Honor, the nation's highest honor for valor and heroism in combat, and presented at a White House ceremony on June 21, 2000. The Medal of Honor Citation reads:
Technical Sergeant Ted T. Tanouye distinguished himself by extraordinary heroism in action on 7 July 1944, near Molino A Ventoabbto, Italy. Technical Sergeant Tanouye led his platoon in an attack to capture the crest of a strategically important hill that afforded little cover. Observing an enemy machine gun crew placing its gun in position to his left front, Technical Sergeant Tanouye crept forward a few yards and opened fire on the position, killing or wounding three and causing two others to disperse. Immediately, an enemy machine pistol opened fire on him. He returned the fire and killed or wounded three more enemy soldiers. While advancing forward, Technical Sergeant Tanouye was subjected to grenade bursts, which severely wounded his left arm. Sighting an enemy-held trench, he raked the position with fire from his submachine gun and wounded several of the enemy. Running out of ammunition, he crawled 20 yards to obtain several clips from a comrade on his left flank. Next, sighting an enemy machine pistol that had pinned down his men, Technical Sergeant Tanouye crawled forward a few yards and threw a hand grenade into the position, silencing the pistol. He then located another enemy machine gun firing down the slope of the hill, opened fire on it, and silenced that position. Drawing fire from a machine pistol nest located above him, he opened fire on it and wounded three of its occupants. Finally taking his objective, Technical Sergeant Tanouye organized a defensive position on the reverse slope of the hill before accepting first aid treatment and evacuation. Technical Sergeant Tanouye's extraordinary heroism and devotion to duty are in keeping with the highest traditions of military service and reflect great credit on him, his unit, and the United States Army.
As they continued north, the 442nd encountered heavy resistance from each town until July 25, when they reached the Arno River. From the time it entered the front lines at Suvereto until the Arno – a distance of about 60 miles – the Combat Team suffered 1,272 casualties (17 missing, 44 non-combat injuries, 972 wounded, and 239 killed).
After recovering from his wounds of July 7, Tanouye returned to the front lines. By late August, the 442nd was in the line on the south side of the Arno River. On August 27, he wrote in perhaps his last letter to his parents that he was busy "dodging artillery fire and bullets." He assured them he was OK and they were not to worry, adding that he missed his friend Akira.
Patrols were very active on both sides of the river. In the many encounters, men were hit by artillery and small-arms fire, and many were killed or injured by one of the thousands of mines the Germans had laid along the river banks.
On September 1, 3rd Battalion established a bridgehead across the Arno. Tanouye's K Company crossed to the north side and, guided through the minefields by an Italian partisan, occupied the town of San Mauro. On patrol, when Sgt. Tanouye knelt to inspect one of the land mines, another soldier accidentally tripped the wire. Tanouye took most of the blast, shielding Sgt. Hideo Kuniyoshi who was next to him. As Kuniyoshi later recalled, "If it weren't for Ted, I wouldn't be alive." Kuniyoshi reported that as the severely wounded Tanouye was carried away on a stretcher, he yelled "Go For Broke!" to his men. He died in the hospital five days later on September 6, 1944.
Ted Takayuki Tanouye was interred at the U.S. Military Cemetery, Vada, Italy, Plot D, Row 13, Grave 438.
For his military service, Technical Sergeant Ted Takayuki Tanouye was awarded the Distinguished Service Cross (upgraded to Medal of Honor), Bronze Star Medal, Purple Heart Medal with one oak leaf cluster, Good Conduct Medal, American Campaign Medal, European-African-Middle Eastern Campaign Medal with one bronze star, World War II Victory Medal, and Combat Infantryman Badge. He was awarded the Congressional Gold Medal on October 5, 2010, along with the other veterans of the 100th/442nd Regimental Combat Team. This is the highest Congressional Civilian Medal.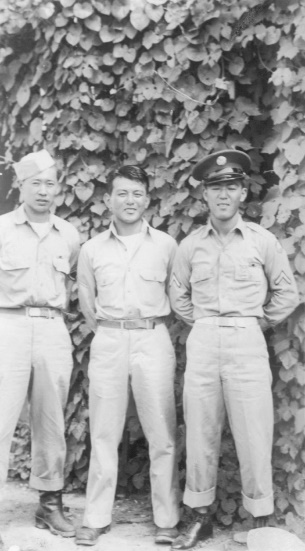 In 1948, the Army began the process of closing the smaller military cemeteries in Italy and offering the family the choice of reburial at the large U.S. Military Cemetery in Florence or returning home.
Technical Sergeant Ted Takayuki Tanouye was brought home, as was his best friend and comrade in arms, Akira Shimatsu. A joint funeral service was held for the two men at the Buddhist Temple at Little Tokyo, Los Angeles, and they were then buried next to each other at Evergreen Cemetery in Los Angeles, 442nd Nisei Memorial, Section A.
Left: l to r: Tak, Jumbo Mochizuki, Akira Shimatsu
Tak was honored in 2002 by the city of Torrance with a permanent display in the Torrance Historical Society Museum. Torrance's National Guard Armory was renamed the Ted Tanouye National Guard Armory on May 19, 2002. The Torrance Historical Society also opened an exhibit telling Tanouye's story in 2002. On July 7, 2004, a stone and bronze memorial to Tanouye was dedicated in Triangle Park, located across the street from Tanouye's alma mater, Torrance High School. Tanouye's name also is etched on the Veterans Memorial at Torrance City Hall, and on the Go For Broke National Education Center's memorial in Little Tokyo in Los Angeles.
Tanouye's brother Kiyoyuki was killed in action in the Korean War and buried next to him.
Researched and written by the Sons & Daughters of the Regimental Combat Team in 2022.