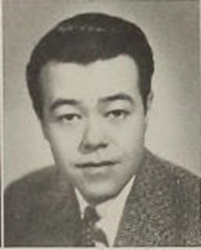 Togo Ingvar Uchida
Staff Sergeant
442nd Regimental Combat Team
3rd Battalion, K Company
Togo Ingvar Uchida was born on October 13, 1917, in Stoughton, Wisconsin. He was the elder of the three sons of Togo Matsu Uchida, who emigrated from Honjo, Kyoto Prefecture, Japan, in 1900, and Astrid Dagny Larsen, who emigrated from Ullensaker, Akershus County, Norway.
Father Togo Matsu Uchida was a live-in butler at the mansion of Mrs. Thomas Eugene Mitten, Lockport, New York. Mother Astrid was the lady's maid for Mrs. Mitten. (Thomas Mitten was a transit tycoon.) In 1917, they relocated their family to Wisconsin where Togo was a janitor with Charles F. Burgess Laboratories Inc. in Stoughton.
Togo graduated from East High School in Stoughton two years early at the age of 16. He was such an exceptional student that he had skipped two grades of school. He then graduated from the University of Wisconsin in the Class of 1941 with a Bachelor of Science degree in Applied Art.
Togo Ingvar Uchida signed his WWII Draft Registration card on October 16, 1940, Local Board No. 1 in Madison, Wisconsin. His employer was listed as the University of Wisconsin – he was a student in the School of Applied Art. He was 5'7" tall and his weight was 130 lbs.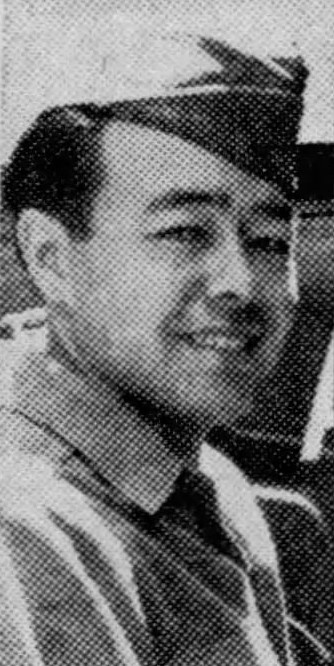 On June 24, 1941, his name was among the recent university students who were called up for duty from Dane County, Wisconsin. He was inducted into the U. S. Army on August 29, 1942, in Milwaukee, and stated that his civilian occupation was photographer. For the next two weeks, his status was Enlisted Reserve Corps. On September 12, he reported to Fort Sheridan, Illinois, one of four main Army Recruit Reception Centers for processing recruits. He underwent Basic Training at Fort McClellan, Alabama, and was subsequently assigned to the 442nd Regimental Combat Team when it was formed at Camp Shelby, Mississippi.
Right: 1943 Italy
In April 1944, Togo left with the 442nd RCT for Camp Patrick Henry, Virginia. On May 1, the unit boarded ships at Hampton Roads, Virginia, and set sail on May 2 under the cover of darkness. After landing at Naples, Italy, they went by LSTs to the Anzio beachhead where they were attached to the 34th Infantry Division. Redeploying to north of Rome, they entered into direct combat near Suvereto on June 26.
Togo (whose nickname was Togue) served in all the campaigns of the 442nd: Rome-Arno in Italy, Vosges and Maritime Alps in France, and Po Valley back in Italy. He was admitted to a Military Station Hospital south of the Vosges Mountains in January 1945, and was discharged in March 1945. The medical record stated the diagnosis: "Condition due to reduced temperature: Trench foot," and was documented as a battle injury.
In August 1945, Togo wrote his parents from Pistoia, Italy, that his unit was to participate in a parade in Livorno on September 3 to receive from General Lucian K. Truscott, Fifth Army Commander, the Presidential Unit Citation.
At the Armistice Day ceremony held on November 12, 1945, at the State Capitol in Madison, Togo's father, Togo M. Uchida, and three others presented a huge red lei in memory of the Japanese Americans who had lost their lives during the war. It was noted that at this time his son Togo Uchida was still in service in Europe.
In early 1946, Togo was released from active duty and returned to Madison, Wisconsin, where he was reemployed as a photographic retoucher for the Francis G. Sanchez Studio. On March 1, it was reported in Madison's Capital Times newspaper that he and his mother were visiting her brother in Chicago.
He had been employed in Madison prior to the war. He mentored Mary P. Ross as an apprentice retoucher for Robert E. Madigan's DeLonge Studio, fell in love, and they married on December 27, 1947.
They moved to Nashville, Tennessee, to continue his work as a photographer with the Walden S. Fabry Studio. He was a member of the Professional Photographers Association. In 1965, he started his own family business, Uchida Photography, still vital as of this writing (2021).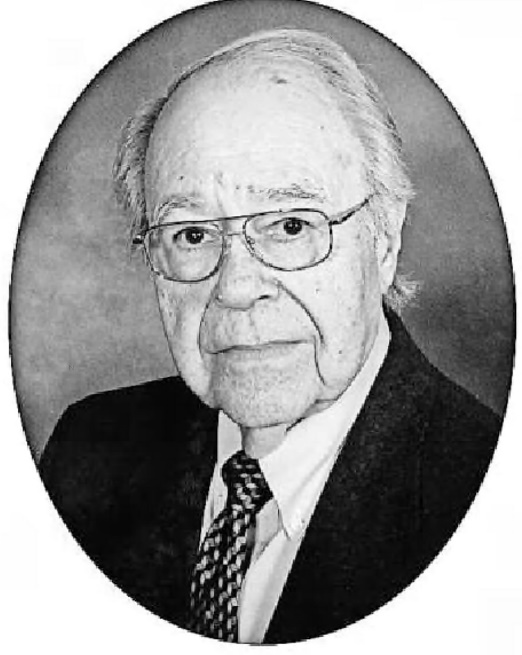 For his World War II service, Staff Sergeant Togo Ingvar Uchida was awarded the Bronze Star Medal, Good Conduct Medal, American Defense Medal, American Campaign Medal, European-African-Middle Eastern Campaign Medal with four bronze stars, World War II Victory Medal, Distinguished Unit Badge with one Oak Leaf Cluster, and Combat Infantryman Badge.  Togo was awarded the Congressional Gold Medal on October 5, 2010, along with the other servicemen of the 100th/442nd Infantry Regimental Combat Team.  This is the highest Congressional Civilian Medal.
Left: Togo in his senior years.
Togo Ingvar Uchida passed away on August, 4, 2016, in Nashville, Tennessee. He was survived by his three sons and two daughters, nine grandchildren, and two great-grandchildren. His wife Mary predeceased him.
Togo's brother Aage Jero Uchida served as Pfc. in the 206th Army Band.
Researched and written by the Sons & Daughters of the 442nd Regimental Combat Team in 2021.