Aloha Hawaii 442nd RCT Veterans, Families, and Supporters
The U.S. Army plans to open a new National Museum of the U.S. Army (NMUSA) near Washington D.C. in 2019. NMUSA will include sections recognizing the WWII Nisei Soldiers of the 442nd RCT, 100th Infantry Battalion and Military Intelligence Service. It is seeking individual Nisei Soldier stories, as well as objects and artifacts that will be made part of the exhibit. See the NMUSA website at: thenmusa.org.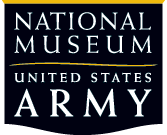 The Sons & Daughters Chapter is working with the National Veterans Network to coordinate the submission of 442nd Soldier stories for consideration for use in the museum. S&D member Lynn Heirakuji is the point of contact for this project and is providing detailed information on how interested parties can submit Soldier stories, as well as donated objects and artifacts, to be considered for inclusion in the NMUSA. Attached is an Information Sheet (below) on NMUSA along with two Attachments that explains NMUSA and what it is seeking to help create the Nisei Soldier sections of the new museum. The one-year deadline for bringing these sections to completion is very tight.
This is an extremely important and rare opportunity for the compelling story of the WWII Nisei Soldiers to be told at the national level and to a broad audience.
Please review the Information Sheet and support this effort by
nominating a WWII 442nd RCT Nisei Veteran for individual recognition
at NMUSA – the local submission deadline is October 1, 2017. If you have any related
that you would like to permanently donate to NMUSA, please consider doing so – submission deadline is September 30, 2017.
On behalf of the Sons & Daughters of the 442nd RCT, Lynn is coordinating the submission of 442nd RCT Hawaii Nisei Soldier stories. Mark Matsunaga and Susan Muroshige will be coordinating the nominations for the MIS and 100th Infantry Battalion Soldiers, respectively.
Please email Lynn at LHeirakuji@gmail.com if you have any questions or need help with your nomination submission. Or you can call or text Lynn at 240 351-8656.
Thanks
Lynn Heirakuji
Sons & Daughters of the 442nd RCT, Member
Nisei Veterans Legacy, Board Member